Eleven volumes of Gloucestershire history have been published, most of which are available through British History Online. Our ambition is to cover the whole county with detailed parish histories. It is painstaking work. We are currently working on three areas:
Yate and The Sodburys (XIV)
Cheltenham (XV)
Cirencester (XVI)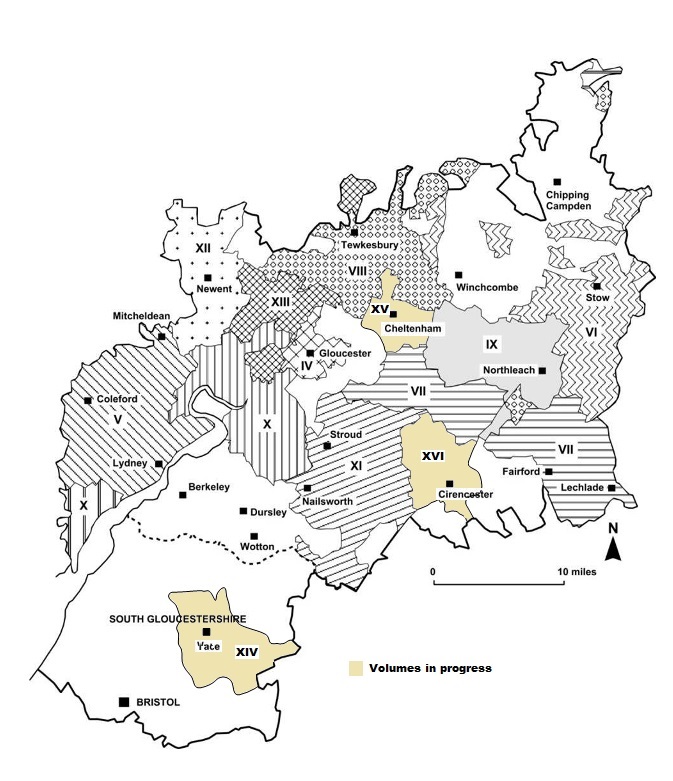 In the map on the right the lighter grey areas of the county are currently covered by VCH volumes, while the darker areas show the three areas where we are working at present:
The white areas show the parts of the county yet to be started. Much remains to be done, but we continue to make steady progress.