Cheltenham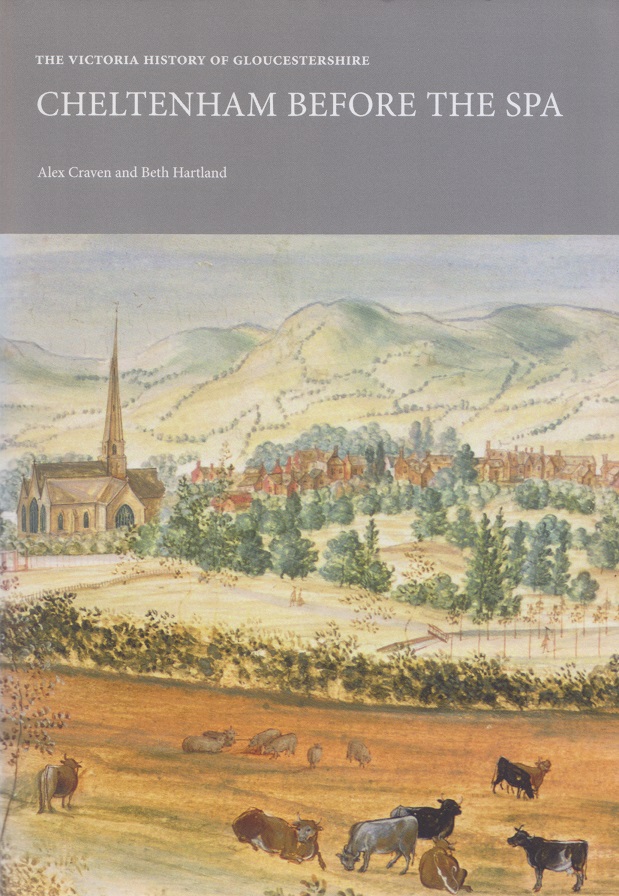 Cheltenham before the Spa, edited by Alex Craven and Beth Hartland, was published in July 2018. This book describes the evolution of Cheltenham as a small Gloucestershire market town within a large agricultural parish, from the Saxon period until its transformation during the 18th century into a fashionable spa, and its consequent rise to become a major centre of population. This is an aspect of Cheltenham's history which is easily overlooked, and for the most part obscured by its later development, so the book provides fascinating and innovative insights into neglected topics. The text will form the basis for the 'red book' coverage of pre-spa Cheltenham in the forthcoming volume 15, but is enhanced by explanatory text boxes and additional images.
Drafts for the history of Cheltenham have been completed and are available here.
Work is currently underway to complete the neighbouring parishes:
Charlton King's
Leckhampton
Swindon
If you are interested in helping with our work or would like to find out more, please contact editor@vchglos.ac.uk.